Have you gone hybrid?
Like it or not, remote work is here to stay. With more and more teams embracing the hybrid office model - where team members are distributed between in-office and remote workspaces, with some employees splitting their time between the two - it's about time you get serious about your work-from-home setup. To help ease the transition, we've compiled a list of helpful tools and tech to enhance your hybrid work experience and boost your team's productivity in the new normal workplace.
Hybrid work collaboration
With team members splitting their time between in-office and remote work, universal access to all the company information is particularly important. Cloud collaboration tool Guru aims to keep your team's knowledge together while working separately. Get up to date with quick and easy "knowledge alerts" any time an employee updates or adds a procedure or process document. This knowledge base tool makes asynchronous decision making easy so you can get more done with less schedule-destroying zoom meetings and conference calls.
For visual communicators, Mural is a virtual whiteboard on steroids. Built specifically with hybrid collaboration in mind, Mural offers users a simple, intuitive idea-sketching tool. Anyone - regardless of creative talents or creative abilities - can articulate, draw, or diagram their thoughts and share them with remote and co-located coworkers. With templates to fit any productivity framework (lean, agile, design thinking, etc.) Mural is a flexible and adaptable tool that team leaders can implement however they need.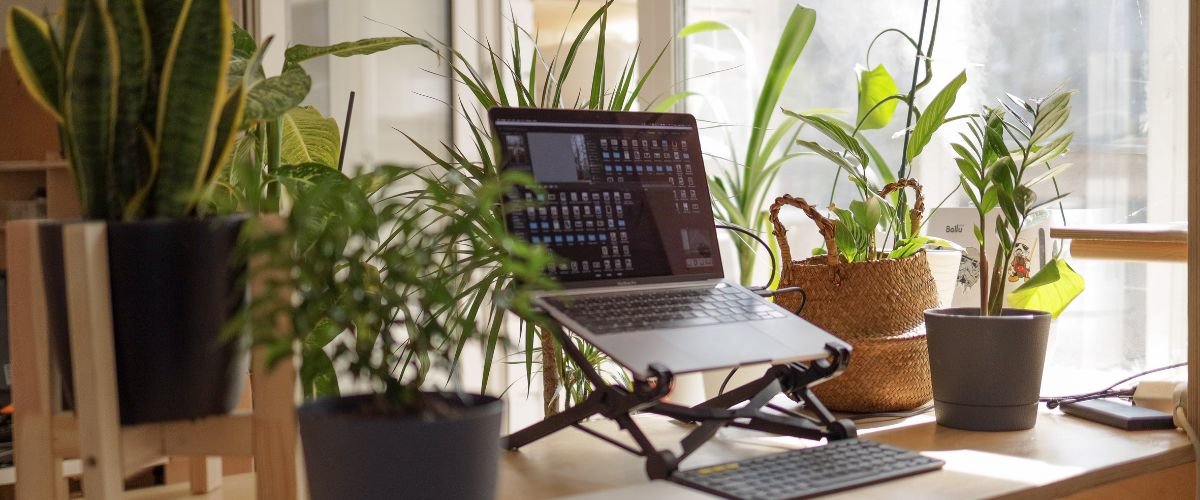 Productive Hybrid Meetings
One of the biggest problems faced by hybrid teams is the difficulty of getting all your team members together in one place at the same time. This is especially difficult when team members working remotely span across time zones. When working in a hybrid environment, you need detailed, actionable meeting notes to keep your team aligned and accountable after a meeting. Get the AI powered secretary Fireflies.ai to record your meetings and automatically transcribe the conversation into searchable text.
Otter.ai goes one step further. Not only does Otter capture, record, and transcribe your team meetings and conversations, it then automatically produces a post-meeting summary, displaying keywords and key topics. What's more, Otter offers real time transcription, that acts like closed captioning for your live conversations. Users can even "rewind" the transcript while still in the live meeting.
Connectivity & Performance
Another major downside to the hybrid work model is the discrepancy and disparity between different co-workers hardware and internet connections. For remote workers that may handle sensitive info or customer data, get a VPN (virtual private network) to safeguard against unsecured connections. Industry-leading NordVPN gives you the peace of mind knowing that all your information is being shared safely behind a powerful wall of encryption. NordVPN boasts fast internet speeds on your own private network. Remote team members can work from anywhere, even places with free public wifi, without compromising the company's cyber security.
Let's face it. Most computers simply weren't meant to handle the constant barrage of activity from running numerous memory draining collaboration tools and dozens of software programs simultaneously. If you're one of those people who habitually run multiple browser windows with many individual tabs, then you need Mighty. Perfect for the work-from-home crowd, Mighty is a new browser that "streams" your chrome browser from a mega-powerful computer in the cloud. What this means is you can run hundreds of tabs, including all your Slack, Trello, Google Meets and other heavy-weight browser based apps.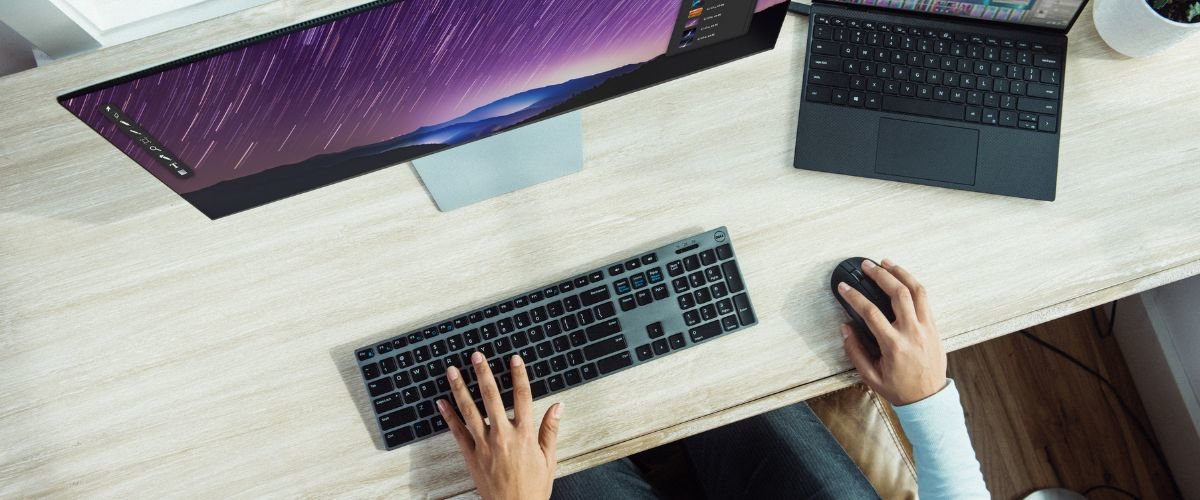 Professional Home Office
When working from home, don't bring amateur equipment into a professional setting. To give yourself and your co-workers the best hybrid experience, invest in a proper, functional audio/video set up with excellent audio, clear video, and adequate monitor space to present all your working windows.
A professional microphone, like these from Fifine, will help make sure your audience hears your voice clearly. With microphone options to fit every type of desk setup, you can turn your home office into a veritable remote work command center. Customers and co-workers alike will appreciate the convenience of clear, effective communication.
Unfortunately, every work-from-home or remote-office situation is different. Some hybrid employees will be forced to contend with background noise like crying babies, the neighbor's dog, or even the landscaping equipment. For hybrid workers with less-than-cooperative roommates, get Krisp.ai to clean up audio and eliminate irritating background noise. Krisp can deafen an acoustic echo, traffic noise, or any other audible distraction, vastly improving the teleconferencing experience for everyone on the call.
Of course no pro-level home office setup is complete without a pro-level computer monitor. Sure your laptop's 13 inch screen may be fine when traveling or on-the-go, but if remote work is going to be a regular occurrence, then you ought to invest in the additional pixel real estate. Up your game with a reasonably-priced, yet top quality curved visual display from Viotek. These monitors can actually boost your productivity by allowing you you keep multiple windows open side by side and allowing you to see more of the screen without whipping your head from left to right.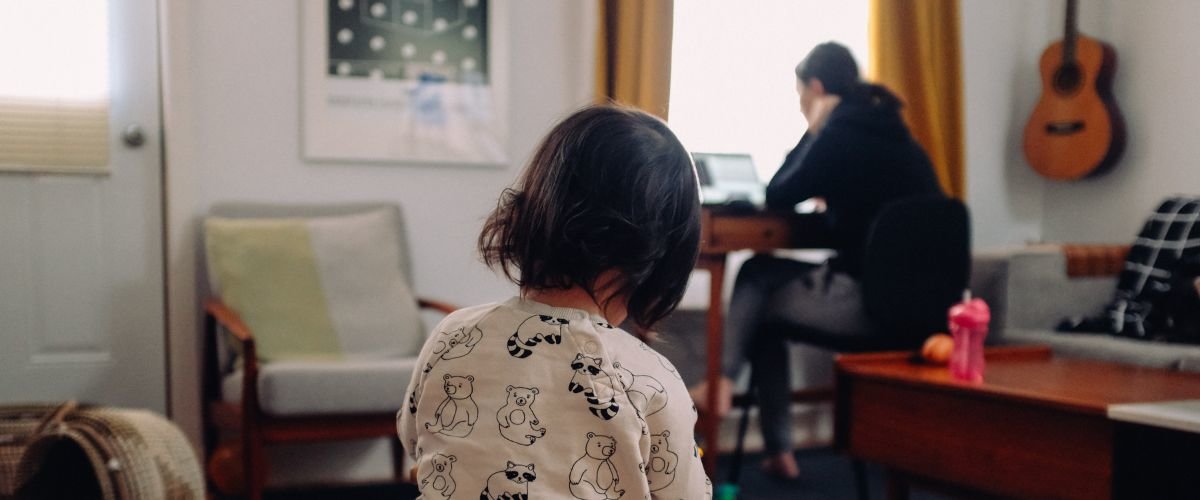 Culture & Community
Finally, the most obvious drawback for hybrid workers is the lack of togetherness. Thankfully, tech startups are working to bridge this gap with augmented reality and virtual communities. Virtual meeting spaces from Spacial.io create a truly immersive team meeting experience, with (frighteningly realistic) virtual 3d avatars. Spacial also allows users to present 3 dimensional models and designs in their virtual environments. With virtual reality, hybrid workers can once again feel as though they are truly part of the team, and no one, regardless of their work location, is on the outside looking in.
While most hybrid and remote work collaboration tools are focused on productivity, some tech tools are tackling the challenge of socializing while working remotely. Gather.town brings back the spontaneity of co-located, packaged in a fun, 8-bit style virtual workplace environment, where employees can roam the halls of their digital office, visit the watercooler, and get together in dedicated meeting spaces. With Gather.town, both remote and in-office employees can enjoy team camaraderie and relationship building.
If you're looking to add a little more structure to your distributed team conversations, the online events platform Wonder offers users a simple, enjoyable virtual meeting space experience. Participants can organically jump into conversations by simply moving their avatar closer to the group, and when it's time to leave, simply move the avatar away from the cluster. Perfect for meetups, conferences, or even virtual happy hours.
Are you ready for hybrid work?
If you are looking to upgrade your remote work setup for the best hybrid office experience, our Teks are on call to help 24/7. Book an appointment as early as tomorrow! It takes less than 3 minutes to schedule your on-site visit. Have questions about our services? Reach out to us directly, we are happy to help.